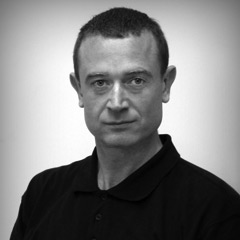 Anatoly Beloshchin is a professional photographer, journalist, explorer, diver and specialist in martial arts.
At the age of 12, Anatoly was carried away with photography, diving and began to study martial arts.
Photography and journalism
Multiple winner of international photo awards including:
Best of show & Gold medal or the International photo & video competition «Our World Under Water»
Gran prix & 2 Gold medals of the international photo & video competition "Golden Dolphin"
Gold Medal of the International Federation of Photographic Art (FIAP - Fédération Internationale de l'Art Photographique)
2 Gold Medals of the International biennial of photography «ISF Word Cup»
3 Gold Medals of the international photo competition «Silver Shark» and many others…
Several personal photo exhibitions held.
Active collaboration with many magazines around the world including: Maxim, News Week, Sport Diver, Scuba Diving, Invertum, Unlimit Depht, DiveTek, Octopus, Neptun, Diving BG, Echoes of the Planet etc. Author of dozens of articles on photography, explorations, diving and tourism.
Participant of many advertising, television and information projects including collaboration with the Philippines Department of Tourism, Guam Visitors Bureau, Jordan Department of Tourism, Nippon Television Network Corporation (NTV, Japan), PANASONIC (Advertising), ROBOT COMMUNICATIONS INC (Japan), Fashion TV, SEIKO (Japan), 1 Channel (Russia), Russia-Sport, Ren-TV, Streem-TV, MirTV, TV channel "Warrior" etc.
Diving
Trimix Instructor Trainer IANTD, Side-mount instructor IANTD
Instructor Trainer NAUI/NAUI-Tec,
Instructor TDI / SDI
Member of the National Speleological Society (NSS).
Experience of diving around the world from Arctic Circle to Antarctica. The preference in diving is the exploration of underwater caves.
Member of many research projects.
Martial Arts
SiFu, Vice-president and co-founder of International Wing Chun Organization,
President of Russian Wing Chun Federation,
8 Duan IWCO (師傅八段),
Honored trainer of EMA (Eastern martial arts)
Coordinator of World Wing Chun Union in Russia and Ukraine
Full Instructor VTAA (Ving Tsun Athletic Association)
Author of 4 educational movies. Participant of dozens of documentaries and many TV programs dedicated to martial arts. Film producer of the «10 Dan» project.
If you have interesting projects (advertising, expedition trips, publication of articles and photos ) - Please contact me.